CSGO FPS Increase Guide 2023 (FPS Boost)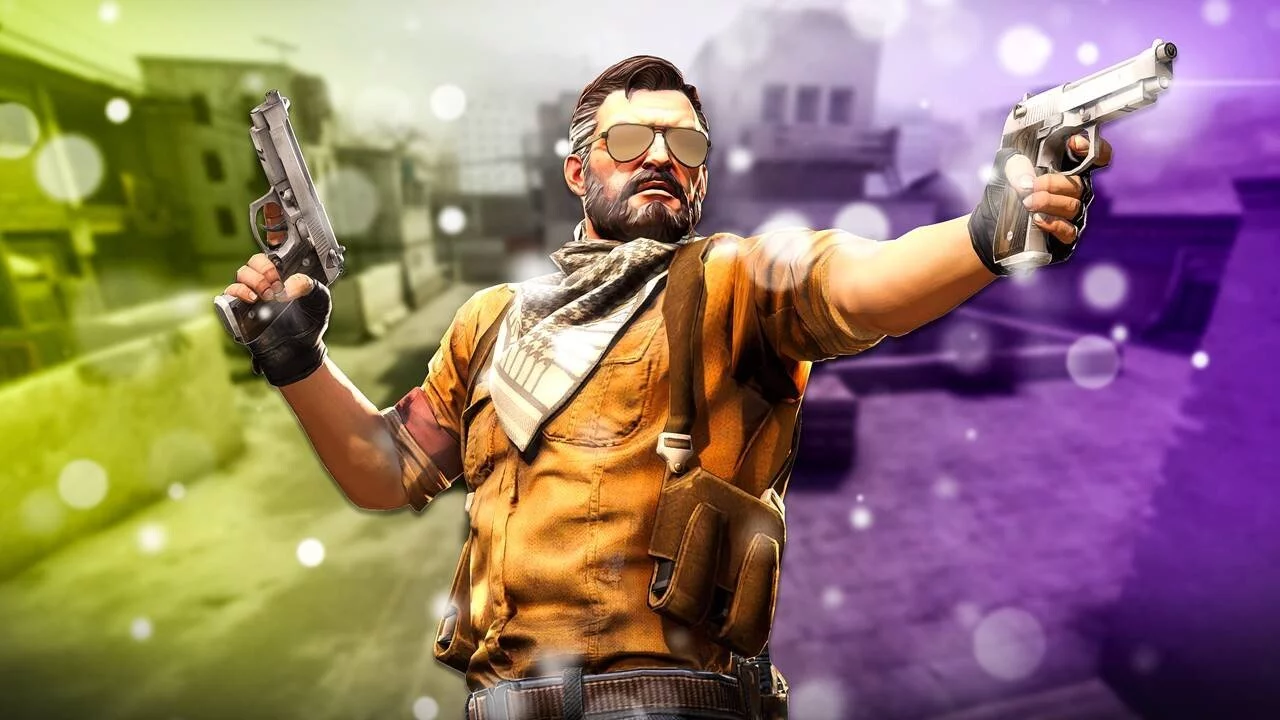 Is your FPS too low? and that makes you die? This guide will fix your FPS issues 100%. Let's move to the first CSGO FPS increase method.
How To Increase FPS in CSGO?
Minimize your settings at the bottom. Click Settings > Advanced Video to display the video settings. You can do it like at the bottom.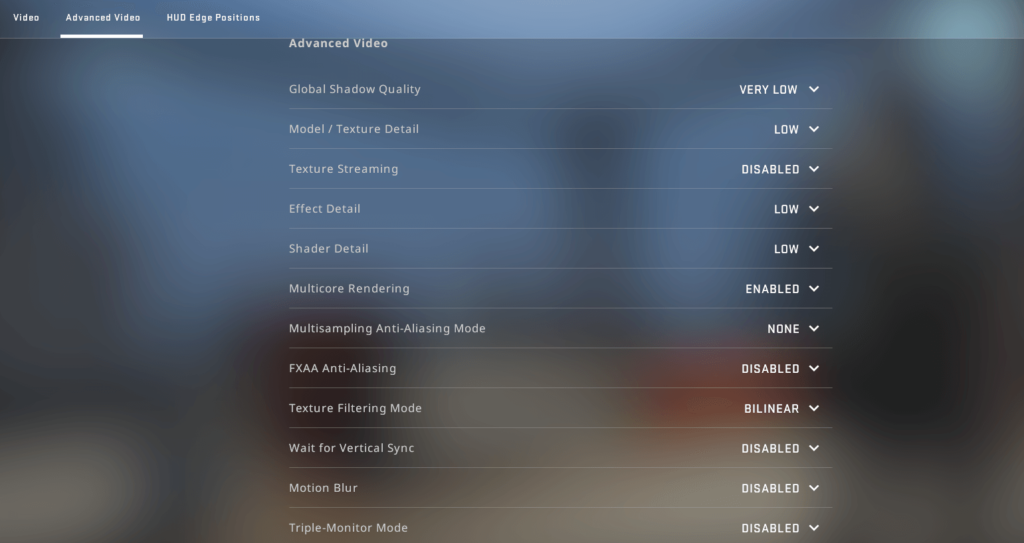 How To Increase CSGO FPS With Steam
It's time for the second method. Once in the Steam > Library. From there, make a right-click on the CSGO. At the bottom will be a section called Properties, let's click there.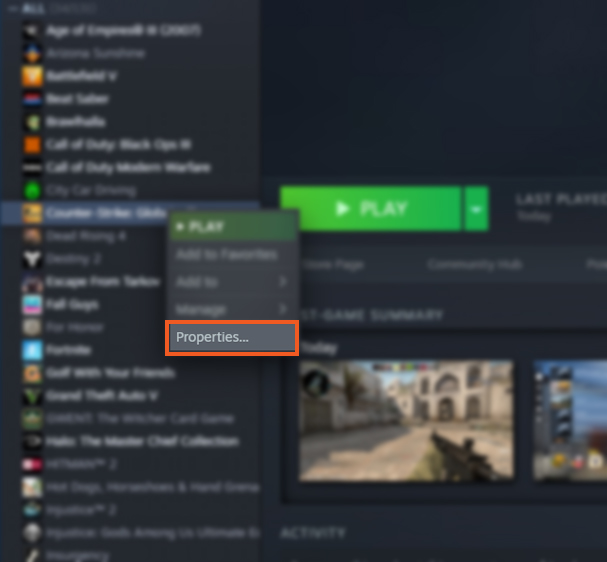 After clicking, something like this opens up in front of you. From here, let's click Set launch options on the General tab.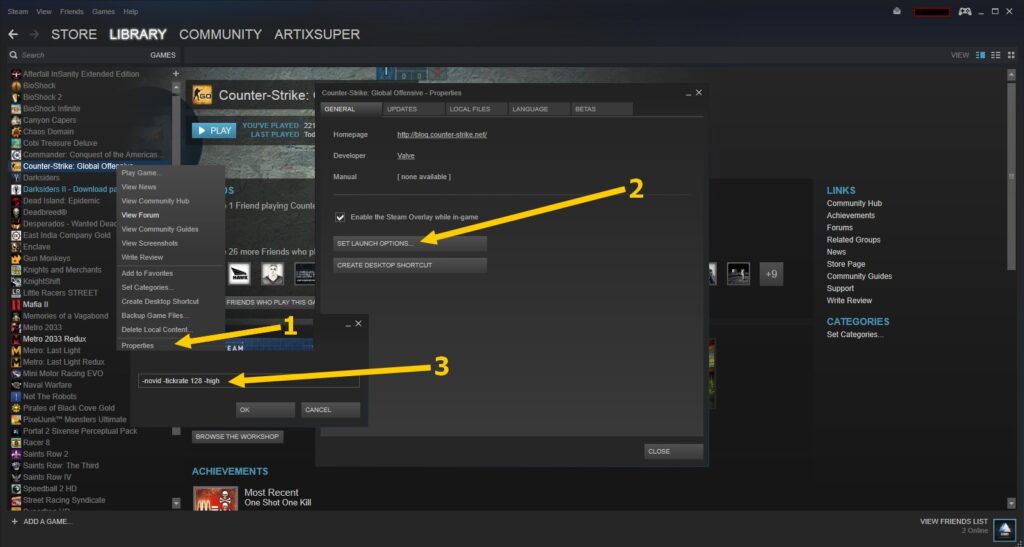 Let's write these codes and click ok, leaving a space between them where they appear; -high -novid -d3d9ex -nojoy -tickrate 128
CSGO FPS Boost Codes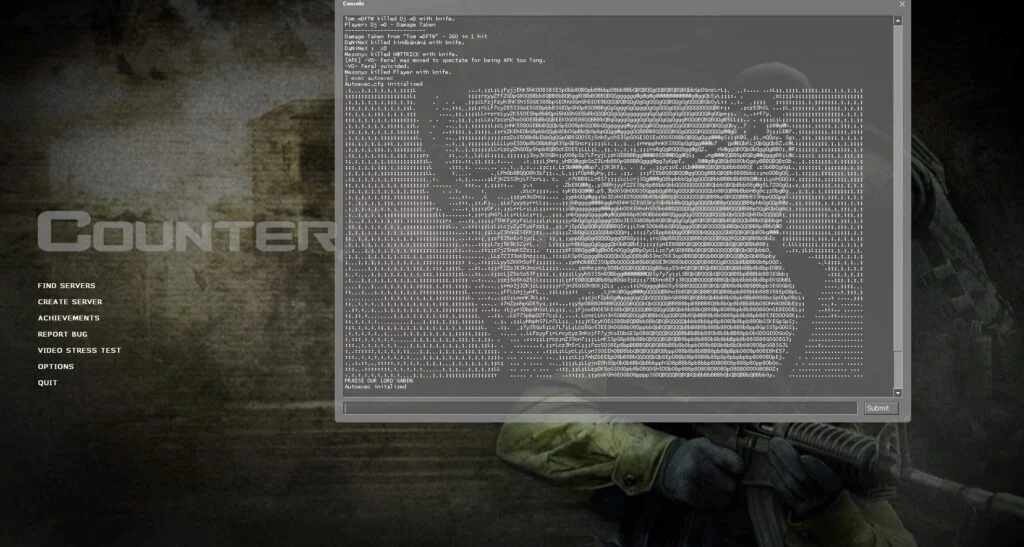 -high: Allows your computer to prioritize CSGO. Helps increase FPS.
-novid: removes a few seconds of video in front of you when entering CSGO and helps you get into the game faster. Some say Fps is on the rise and others say it doesn't help. But all professional players use this code.
-d3d9ex: This code varies according to your computer. You have to try. If your Fps increase when you type this, I'd rather you use this code. However, do not write this code if you experience problems such as the inability to enter the game or FPS drop. Usually, these problems happen with people who have good computers. This code allows you to enter the desktop or game faster when you sub-tab.
-nojoy: Your game console does not allow multiple game consoles to be activated in your game. It's a code most players use, although it doesn't help increase FPS.
-tickrate 128: Adjusts tickrate from 64 to 128 on the community maps or maps you set up in the game. This setting increases your Fps, but I wanted to add it to this guide because this code makes the bullet go more accurately. So stop making excuses that bullets don't go away anymore!
You may like: CSGO All Cheat Codes (Giant List)
How To Increase CSGO FPS With NVIDIA
Our third method only affects Nvidia users. Let's right-click on the desktop.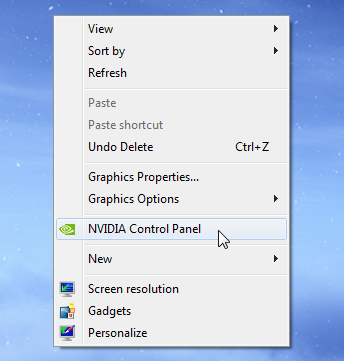 On the left, click to Manage 3D Settings. From here make the preferred graphics a high-performance NVIDIA processor. These settings will be very useful in increasing your Fps.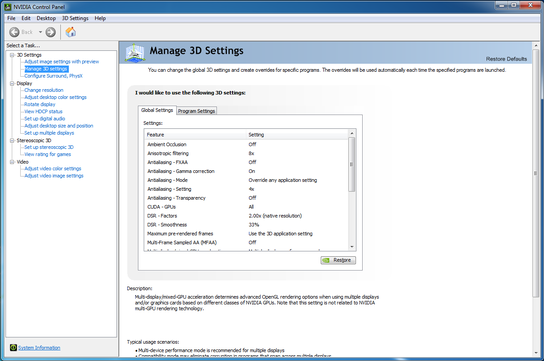 Go to Manage 3D Settings, switch off Antialiasing and set Texture Filtering – Quality to high performance.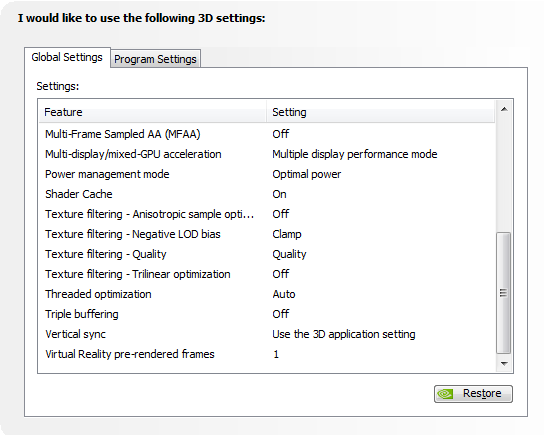 After that, we click on preset image settings in 3D settings. This setting allows your computer to receive more fps and be smoother.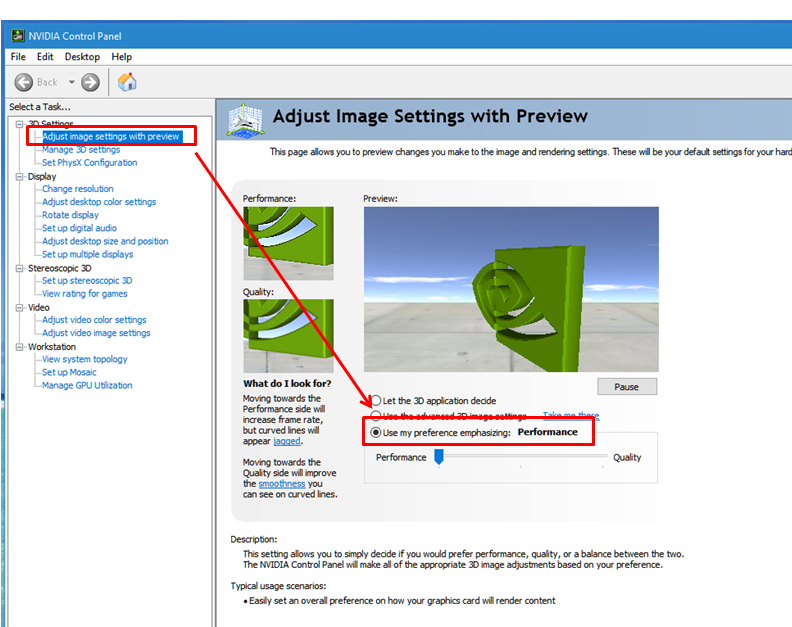 Click to "Use my preference emphasizing" and bring the bottom one to performance as in the photo, thus giving your computer a great advantage by making it care about performance, not quality.
That's how we were going to increase CSGO Fps. Although there are more ways to increase fps, I have chosen the best ones and the ones that will work best. Follow the site to find out more!
You may like: Is Deep Web Real? Truth And Lies About Deep Web
Other CSGO Articles
If you have a problem, make a friend request to this account and state in the comments why you added: https://steamcommunity.com/profiles/76561198828455385/
What is CSGO?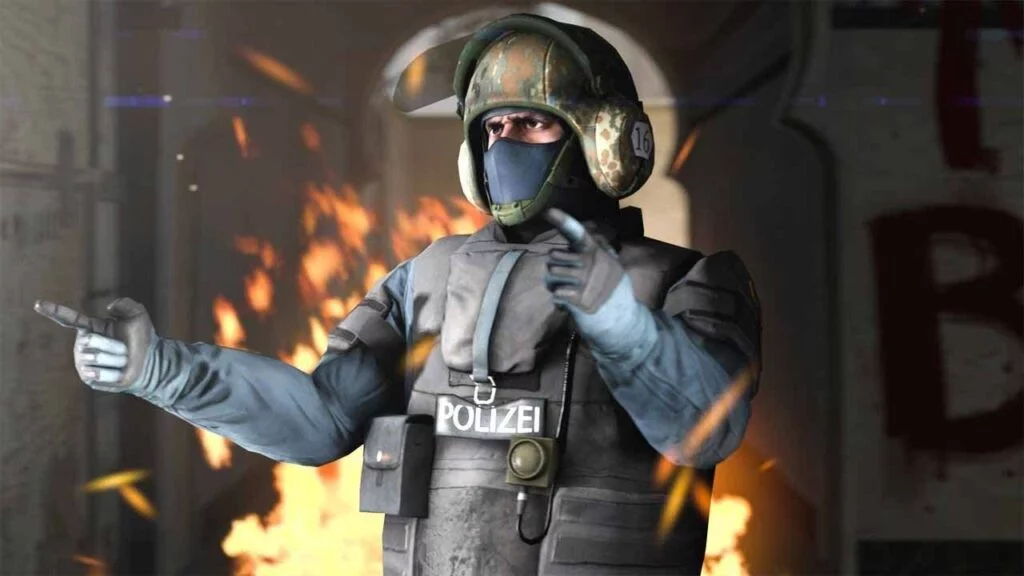 Counter-Strike: Global Offensive (CS GO) is a multiplayer first-person shooter video game developed by Valve and Hidden Path Entertainment.
The game pits two teams against each other: Terrorists and Anti-Terrorists. Both sides are tasked with eliminating the other and at the same time completing separate objectives.
Depending on the game mode, terrorists must either place the bomb or defend the hostages, the Counter-Terrorism must either prevent the bombing from being placed, defuse the bomb or rescue the hostages.
There are nine game modes, all with different features specific to this mode. The game also includes matchmaking support that allows players to play on dedicated Valve servers and allow community members to host their own servers with custom maps and game modes.
A battle royale game mode, "Danger Zone" was introduced in 2018.
CS:GO received positive reviews from critics who praised it for its gameplay and loyalty to its predecessors.
An estimated 11 million players have been withdrawn per month since its launch, creating an active competitive environment with many tournaments sponsored by Valve itself. In December 2018, Valve made the game a free game.
---
To save this information, you can bookmark the webpage by pressing CTRL + D on your keyboard. For mobile devices, you can tap on the star icon.

Hypasos is the Turkicized version of "hypsos" which means aloft.