How is Esports Developing in Turkey? 
Esports in Turkey has developed exponentially since the early 2000s. Now, Turkey is one of the leading countries in esports. Turkish esports players have won numerous esports tournaments and earned global recognition.
The gaming industry is massive as almost 3.24 billion people play video games on different platforms. Esports started in 1980, and the scale has been increasing since then. Esports is a competition among different players playing video games, and professional esports players from around the world participate for prizes/championship titles, recognition, and as a gesture of goodwill. Esports tournaments and leagues are organized globally, and the competitions are either between individuals or teams. Dota 2, League of Legends, CS:GO, Valorant, etc. are the most played esports games.
Scale of Esports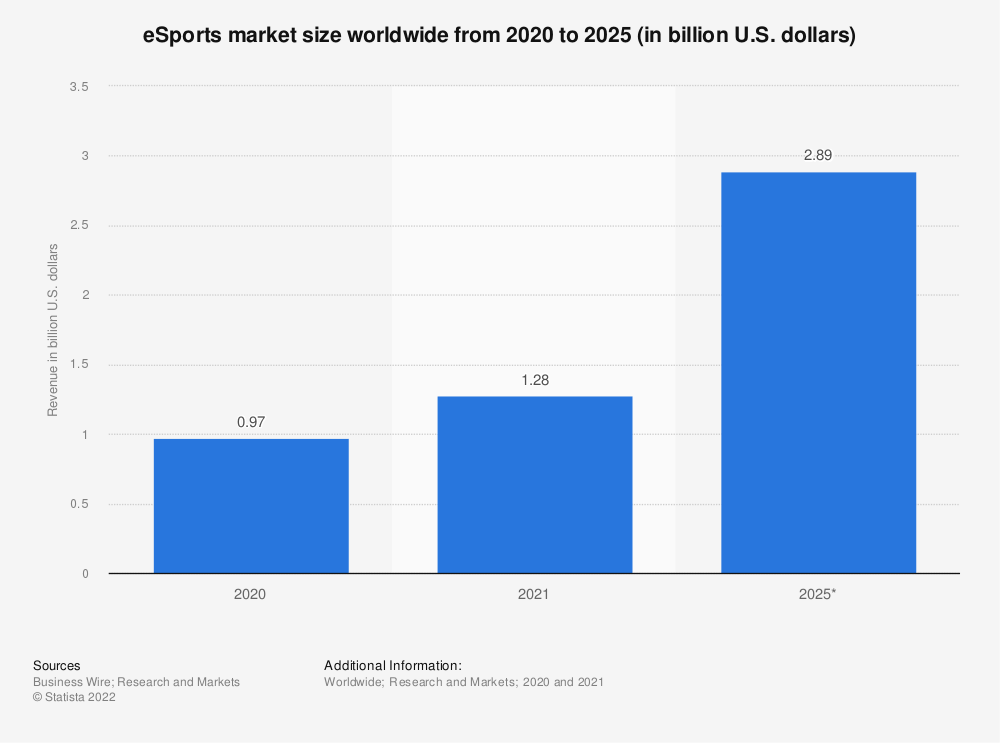 There has been an exponential growth in the scale of esports for the last decade. Initially, only gaming enthusiasts formed its audience, but the pandemic has aided in increasing the total number of viewers. The stay-at-home policies allowed numerous people to tune in to live streaming resulting in the growth of streaming platforms and ultimately esports. Inevitably, the total audience reached a staggering 435.9 million (occasional viewers and gaming enthusiasts combined) in 2020. In 2021, an 8.7% growth in the audience was witnessed, making the total current viewership of esports around 480 million; thus, valuing the global esports market at $1.28bn in 2021. It is expected that the total value will increase to $2.89 billion in 2025.
How did Esports Start in Turkey?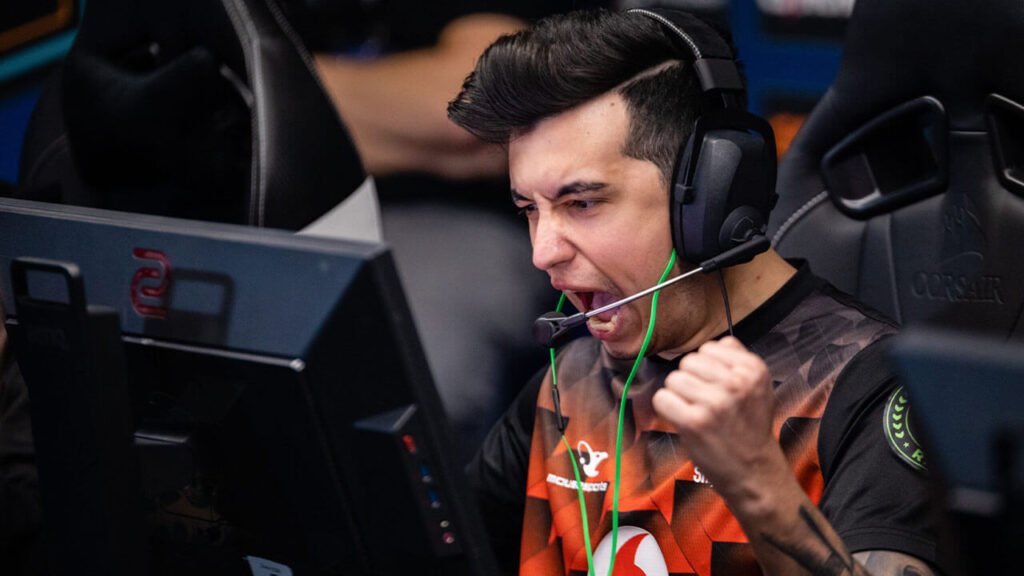 Though the history of esports dates back to the 1980s, the formal start of global esports tournaments began in the early 2000s, when Dark Passage, the first Turkish team, took part in such competitions. The esports culture grew much later than in other nations, yet, Turkey remains a major country with excellent players competing in international tournaments in different esports games. Initially, Turkey faced numerous problems. Since esports is primarily based on multiplayer (online) competitions, poor network connectivity hindered its development in Turkey. Similarly, the scarcity of esports players and low prize pools in esports tournaments were initially the main barriers to the development.
However, the rapid increase in internet and gaming cafes provided access to computers to many gaming enthusiasts. Additionally, the growing trend and the availability of platforms for gaming led to the inclusion of non-gamers in the gaming world. As a result, regular competitions started being held throughout the country. Individuals and teams started competing locally, nationally, and internationally.
Esports in Turkey Today
Today, Turkey is one of the leading countries in esports. Out of 84 million people, 43 million are video game players, ranking Turkey 14th worldwide. The list of prominent players and teams is present on tips.gg. Having more than 1,000 licensed esports players, Turkish esports players have won numerous championships, i.e., CS:GO tournament in 2016, alongside success in various tournaments like the PUBG Mobile World Championships till 2022. Consequently, Turkey boasts a leading position in the world of esports.
Governmental resources to formalize esports have positively impacted the growth of esports in various leading countries. Following suit, Turkey became one of the few countries to institutionalize esports. Unambiguously, esports has developed remarkably in Turkey, and the establishment of the Turkish Esports Federation in 2018 is evidence of it. Despite the industry being young, esports players are backed by numerous sporting entities like the Turkish football team players. Similarly, innumerable sponsors for Turkish esports events and the developing interests of the youth are and will continue to increase the growth of the esports industry in Turkey.
How Xantares Inspired the Youth?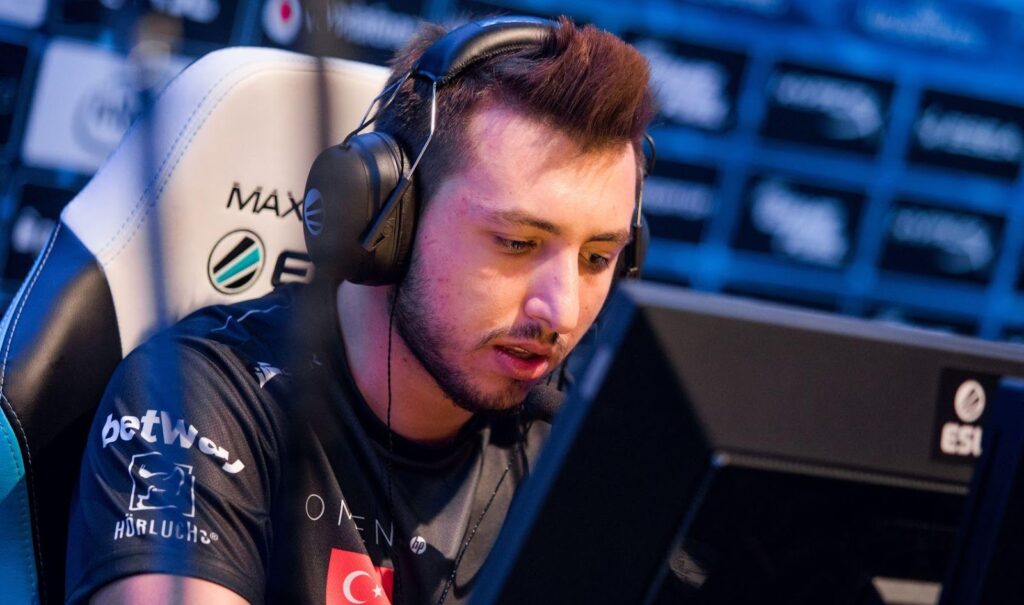 Born on August 7th, 1995, İsmailсan "Xantares" Dörtkardeş is looked up to by a majority of the esports audience. Having played more than 1200 maps throughout his career, the skills of Xantares are no joke. He is regarded as the best player worldwide in CS:GO, with a 1.21 KD Ratio in professional matches. Xantares has won numerous tournaments from 2016 to date. Subsequently, he has acquired the first position eight times in major and premier tournaments, giving Turkish esports well-deserved global recognition. Accordingly, Xantares has always played a match-winning role in whatever team he played for, like Eternal Fire, the stats are available on tips.gg. The phenom has showcased extraordinary skills, earning him the title of MVP of DreamHack Open Summer 2020: Europe by HLTV.
Xantares has inspired many gaming enthusiasts to push their boundaries. His CS:GO settings are followed by many and are available online. Moreover, his gameplay in various competitions is available on YouTube. Xantares' skills and exceptional gameplay allure new people in the field of esports. Esports sources mentioned that to attract women (and more people) to esports, encouraging them to play at a lesser age is a good practice. Xantares is doing the same. The victories of Xantares and the worldwide recognition earned inspire the youth to dream big and achieve it.
Conclusion
Esports is a relatively young industry developing continually. However, the exponential growth in the field shows the growing trend of esports worldwide as it generates yearly revenue of over $1.2bn. A variety of esports games are played in various esports tournaments, and teams and individuals from around the globe participate in them. Esports in Turkey started in the 2000s, and Turkey today is among the leading esports countries in the world. Initially, the country faced numerous problems, but the institutionalization of esports, sporting entities, and sponsors aided in its development. Additionally, Xantares has also played a crucial role in inspiring the youth and attracting new people to the field of esports.
---
In order to keep this information, you can save the address by pressing CTRL + D on your keyboard. For phone you can press the star icon.